UEI Group,
experts in enhancement
The UEI® Group companies are worldwide industry leaders in the supply and manufacture of foil stamping and embossing products for the graphic arts, social stationery, printing, packaging, labeling, plastics, and textile industries. Headquartered in Overland Park, Kansas, USA and comprised of four companies: Universal Engraving, Inc.; UEI® Falcontec®; UEI® Systems and Infinity® Foils, Inc.
UEI® Group's products are highly sought-after for their reliability, precision, artistic execution and innovative efficiencies. Our offering includes engraved flat dies; rotary dies and tools; lock-up systems; hot, cold and digital stamping foils; makeready materials; and decorative glitter.
As industry leaders, our product lines include many patented products, many of which have provided significant advancements for the industries in which they are used.
We make quality and customer service number one and we are committed to constantly improving our products and services in order to meet the ever-changing needs and demands of our customers.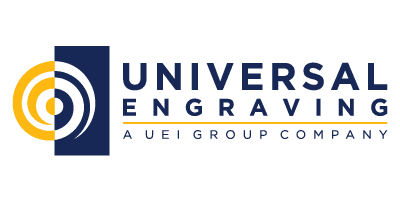 Universal Engraving, Inc.
Universal Engraving is one of the largest engraved die manufacturers in the world and the founders of the UEI® Group. UE's hot stamping and embossing dies and tooling are crafted with unsurpassed engraving skills and state-of-the-art technology, for distinctive end results that help ambitious creatives delight their clients. Universal Engraving also produces revolutionary technology, such as Econofoil® 2mm and the SpeedChase®, that help operators reduce press set-up time and achieve the fastest changeovers in the industry.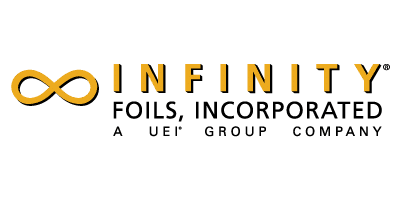 Infinity Foils, Incorporated
Infinity Foils, Inc. is a worldwide supplier of quality stamping foils, decorative glitter and makeready supplies. Supporting the graphic arts, plastics, home décor and textile industries with creative solutions and innovative products for brilliant design enhancement. Infinity's unmatched vision combined with the experience of the UEI Group has proven to be a winning solution for the decorative foil industries by compiling generations of talent, knowledge, understanding and innovation into one company.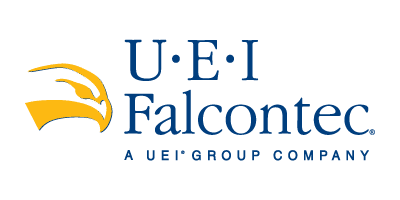 UEI® Falcontec® Ltd.
UEI Falcontec is the UEI Group's engraved die manufacturing operation in the UK and services customers worldwide with the same premier dies and tooling as their sister company, Universal Engraving. UEI Falcontec's reputation as a leading supplier is due to the same UEI support and shared operating philosophies along with highly skilled engravers, outstanding quality and reliability of products.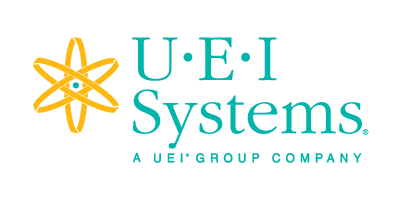 UEI® Systems
Proud to be the engraving industry's only dedicated, single-source engraving supply company, UEI Systems offers engraving supplies, metal, chemistry, software and training. Our goal is to understand and respond to the day-to-day challenges facing engravers, and to provide progressive solutions and innovative new products to make our customer's jobs easier.
UEI Systems was created by the UEI® Group to help grow the worldwide hot stamping and embossing industry by providing engraving supplies that are readily available, reliable and consistent.
Our story is one of family tradition, vision, integrity and dedication to excellence.
In 1965, Mr. Glenn E. Hutchison moved from Dallas, Texas USA to Kansas City, Kansas USA to work as a sales representative in the hot stamping foil industry. Six years later, he was given the opportunity to purchase a foil manufacturing plant. Mr. Hutchison and his partner at the time, formed Universal Lustre Leaf, which manufactured and sold hot stamping foil for nearly ten years.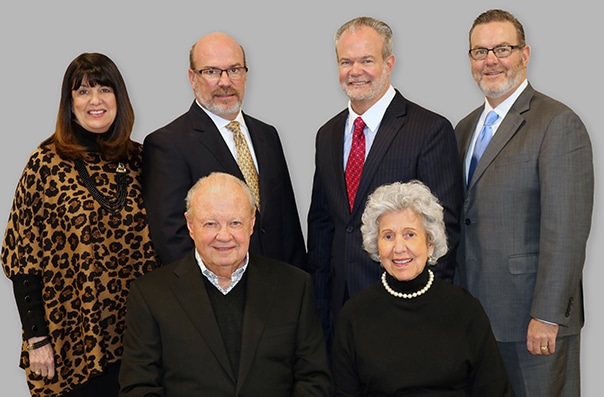 Universal Lustre Leaf added an engraving division in 1976, which was later known as Universal Engraving. Then in 1982, Universal Lustre Leaf was split into two companies: Universal Stamping and Embossing Foils, Inc. (USE Foils) and Universal Engraving, Inc. Mr. Hutchison's children went on to manage and perpetuate a highly successful company with USE FOILS, while Mr. Hutchison and his team of experts further developed Universal Engraving, Inc. into the world's largest engraving company. UEI later added another engraving facility to its holdings: UEI® Falcontec, located in the United Kingdom.
To further exemplify a dedicated commitment to the foil stamping and embossing industry, Universal Engraving developed a new corporate identifier—the UEI Group—to affiliate all member UEI companies worldwide. With the UEI Group we can offer the markets we serve a total solution for foil stamping and embossing quality, knowledge, technical support and product innovation.
Universal Engraving has grown in capacity, capabilities and now employs hundreds of associates. Our main production facility is located in Overland Park, Kansas, USA. Universal Engraving is proud to boast that we are the only engraving company to employ a dedicated Research and Development Team.
Together, the Universal Engraving associates have clearly demonstrated that hard work, commitment and a passionate belief in your product can formulate the foundation of success.
Universal Engraving
"Just wanted to thank Universal Engraving for the incredible quick turn and hard work. Everything turned out great! We really appreciate you guys and the effort you put into everything."
UEI® Falcontec®
"I wish yourselves and Falcontec all the best for the future as I found you all to be the most competent and friendliest people I ever encountered."
Infinity® Foils
"We love your foils! They're so reliable and stamp perfectly. Thank you for all that you do!"
UEI® Systems
"Your copper plates have made the difference in our business. We appreciate all of your help with our account."